Climate-conscious British lighting brand Tala is on a mission to harness the potential of LED technology as not only a source of light, but a key tool in creating zero-carbon interiors.

The latest design from sustainable British lighting studio Tala is the indoor-outdoor lamp, Muse, conceived in partnership with eco-conscious paint brand Farrow & Ball, in three timeless colors
Sometimes in this business called design, you just need one smart idea to set you off. A light-bulb moment, if you will. A product that does something novel and timely, offering customers something they didn't know they needed, but most definitely now want. This, however, is just the start of a journey. Once the noise dies down, how does your hit item evolve into a rounded, sustainable business with impact beyond its initial revolution?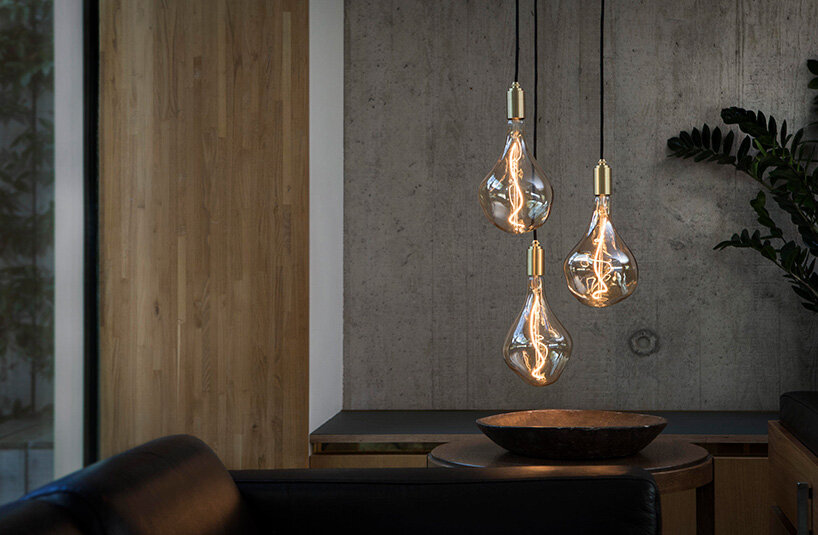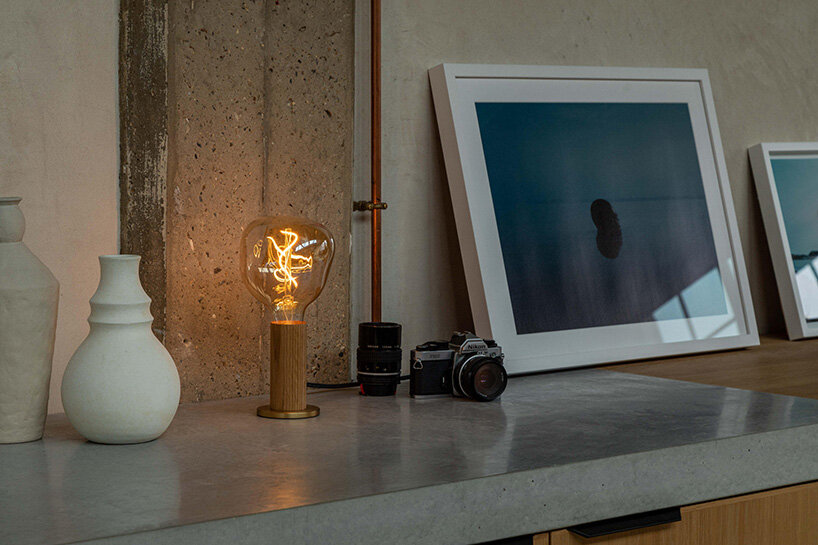 Voronoi, Tala's founding product, is a bulb with a spiralling LED filament, that when plugged into simple fixtures becomes part of the overall design. Here it is shown as pendant and table lamp
lightbulbs take a leading role
It's the question that Tala faced after it launched Voronoi in 2016, a potentially game-changing piece of lighting design that made the bulb the protagonist. Freshly possible because of advances in LED technology, the statement bulb was the brainwave of three friends who had met and evolved the idea at Edinburgh University. They imagined a way for a climate-conscious light source to be independently beautiful, with no need for further material fanfare. The bulb simply screws into a fitting and becomes the design. Most importantly, burning up to 90% less energy than incandescent light bulbs, the LED bulbs dramatically reduce energy consumption.
'we look to nature for inspiration, tapping into 4.5 billion years of research and development'
I remember bumping into Tala's launch stand during London Design Festival, a neat row of Voronois suspended over a counter, looking smart and sounding sustainable. I pondered where they might go next. But clearly, they had a plan. Operating from their East London studio, it numbers over 30 employees. There are now 27 bulb designs and over 30 fixtures; there is everything from elaborate chandeliers to a new itinerant lamp. Its firm mission is to advance the positive environmental potential of the LED bulb through growth and innovation. 'We look to nature for inspiration, tapping into 4.5 billion years of research and development,' says co-founder Josh Ward. The team are currently developing ideas in the area of smart technology and wellness.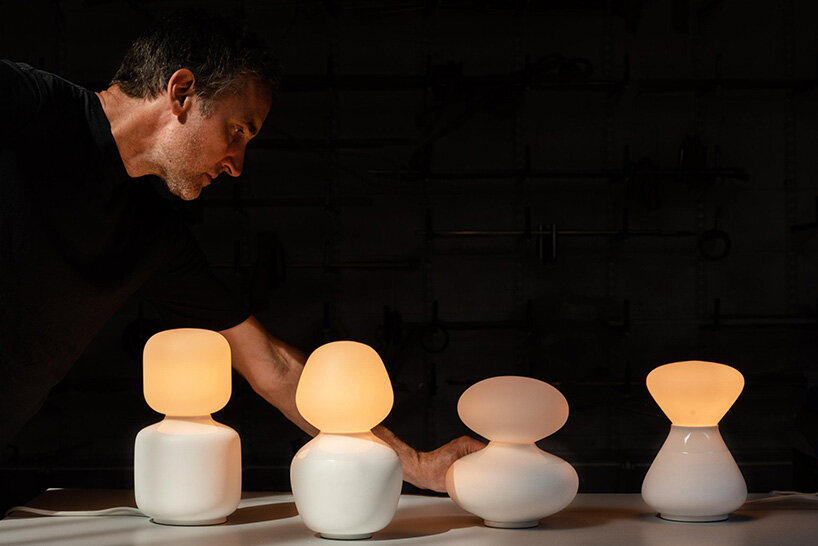 Collaboration is key to Tala's success. Farrow & Ball co-authored Muse, while American designer David Weeks developed the sculptural series Reflection, which evolved from a quartet of bulb shapes
growth through collaboration
Tala puts much of its current strength in the market, however, down to the power of collaboration and aligning with those who have similar design values. The Muse, its latest launch, is a nomadic lamp suitable for outdoor use that emerged from combining in-house design ideas, underscored by sustainability, with color expertise from the iconic British paint brand, Farrow & Ball. Three bespoke colors, Hackles, Candlenut and Pleasure Garden have been developed with the help of Charlotte Cosby, Head of Creative at Farrow & Ball. 'Just like The Muse itself, these colors have been designed to stand the test of time and to feel instantly at home wherever you set them down,' she says.
Tala now works with architects and interior designers to solve complex lighting demands and develop bespoke solutions far and wide, thereby reducing energy consumption on a grander scale
In the past the brand has also worked with US lighting design stalwarts, Lindsey Adelman, Workstead and Apparatus, bringing LED style and energy efficiency to their designs, and has recently enlisted the eye of David Weeks. The New York-based designer is responsible for the design of Echo, a chandelier, table and floor lamp, and Reflection, a collection of sculptural table lamps. In this symbiotic relationship, Weeks brings them creative clout, while they take his designs far and wide. 'Collaborating with Tala was a really energizing experience for us,' says Weeks. 'Because we make so much of what we do, our quantities are necessarily limited by our capacity. It's exciting to be working on a bigger scale, bringing more products to more people. There's a real sense of opportunity in freeing up design from so much of the making.'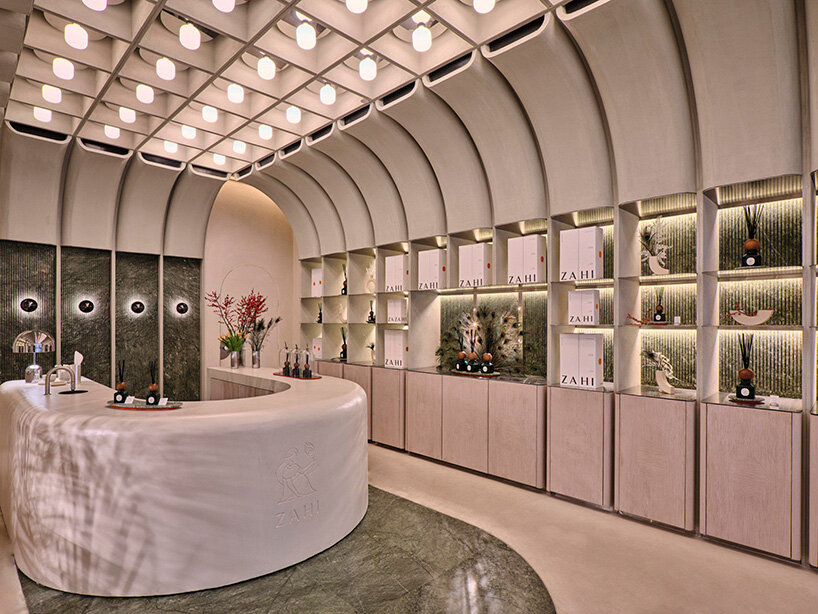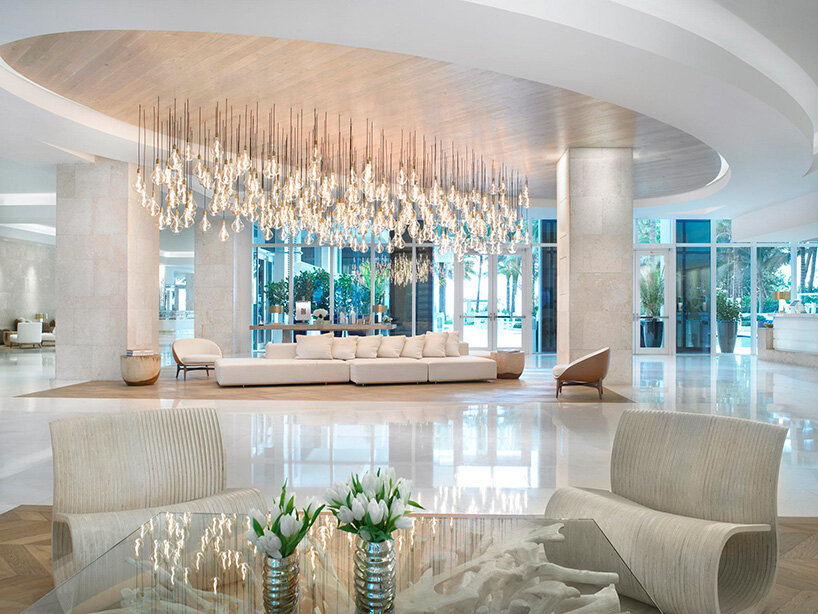 Tala's bulbs lend themselves to creative installations, as seen here at Kuwait's Zahi incense store (top) and Miami's Grand Beach Hotel Surfside. The Tala team are on hand to develop unique compositions
advancing the march towards zero carbon
Collaboration has given Tala creative confidence, which in turn is allowing the brand's original raison d'être to be taken to its logical conclusion. Scaling up its operations to serve the contract market, it now works with architects and interior designers to solve complex lighting demands and develop bespoke solutions far and wide, thereby reducing energy consumption on a grander scale. They have installed lighting in projects such as the Grand Beach Hotel Surfside in Miami, Seven Dials Market, London, and the Misi restaurant in New York.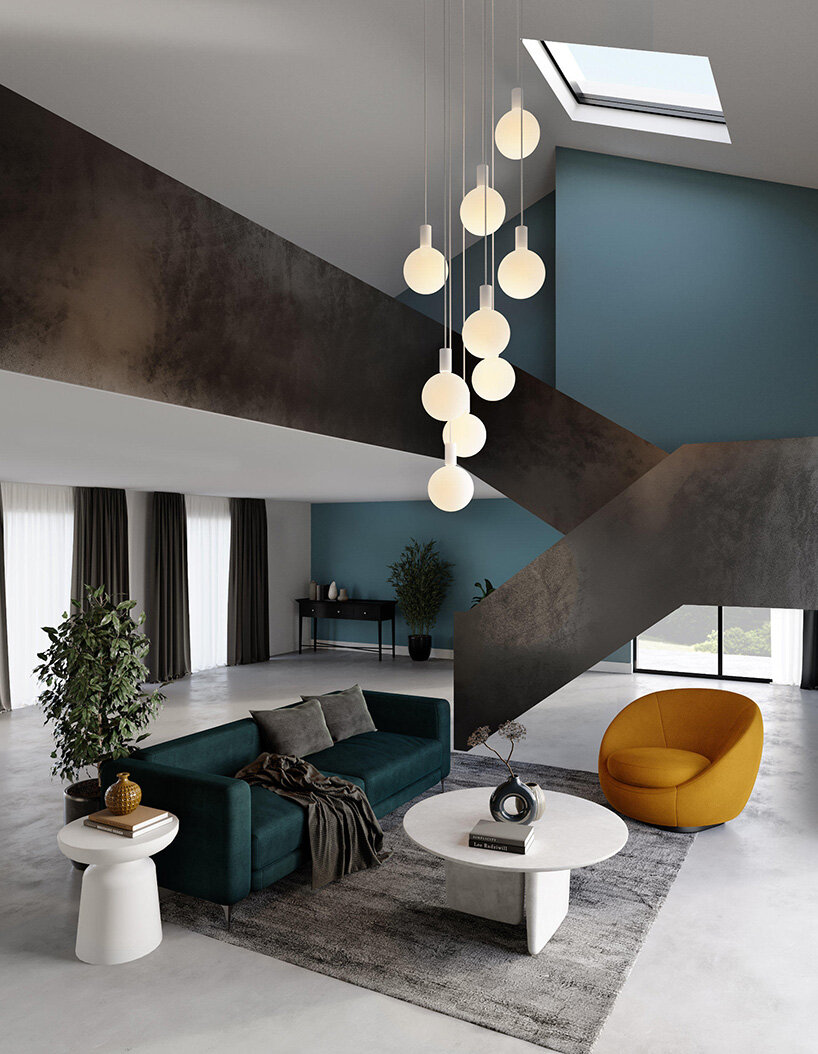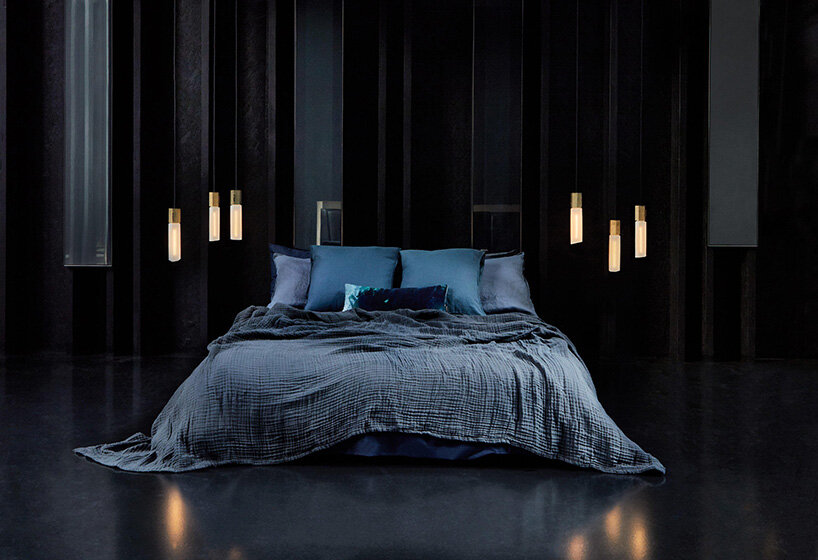 The bulb families includes Sphere, here in the newly-released Alumina nine pendants designed for large vaulted ceiling spaces (top), and Basalt, a geologically inspired lighting piece in various finishes
From small ideas can come big things – with the right plan. Broadening the aesthetic scope of its LED adventure and scaling up operations has given Tala the opportunity to widen the appeal of conservational lighting design and blaze a trail in our journey towards zero-carbon interiors.
Guest feature by Emma Moore / Architonic
simon keane-cowell I architonic
apr 29, 2022