In stressful times there's no better way to chill out than taking a nice, hot bath. There are hot springs galore in Japan, from Edo-period towns like Kusatsu to modern-day equivalents like the Oedo Onsen Monogatari. Onsen are not normally themed; most rely on the tried-and-tested traditional set-up while only a select few go all out in decorations. 
One such hot spring bathhouse is Gokurakuyu, also called Raku Spa in certain regions. This nationwide chain of sento is collaborating with Sanrio to create special Gudetama and Keroppi baths.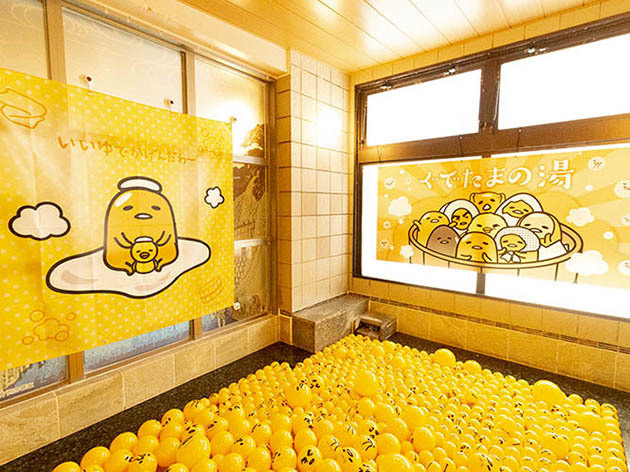 The lazy egg and the kappa-inspired frog are the perfect accompaniment to a day spent at the baths. Each themed bath will have cute decorations and small balls that'll be a hit with the kids.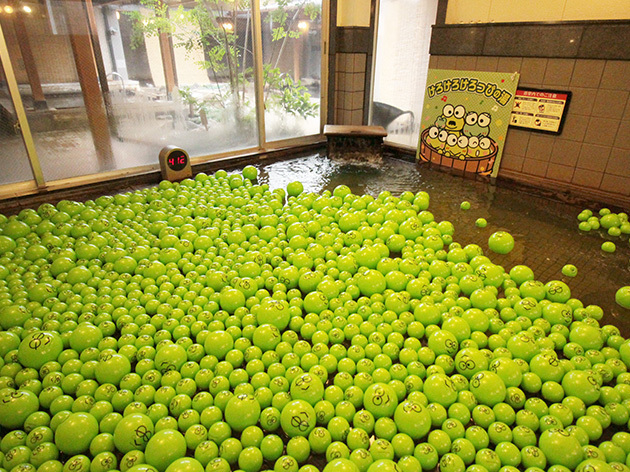 The yellow Gudetama balls look like a million floating egg yolks while the green Keroppi balls give the onsen
…
Read More