Sony Music Entertainment, Universal Music, and a division of Warner have filed applications for a preliminary injunction against Apple for hosting three music apps in the Russian App Store that infringe copyright, reports TorrentFreak.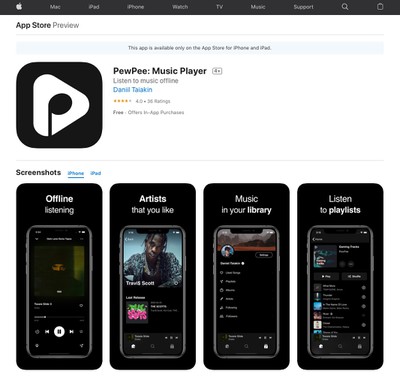 Roman Lukyanov, CEO of Semenov & Pevzner, a local law firm specializing in copyright protection and representing the labels, told Kommersant that the applications for interim measures against three apps were filed on October 1, 2020, listing Apple as the defendant.
The applications were filed at the Moscow City Court and request that local telecoms watchdog Roscomnadzor takes action "to stop creating conditions" that allow for the illegal distribution of copyrighted works by a handful of local artists.
One of the apps in question, PewPee: Music Player, offers users a Spotify-like experience where they sign up for a free account to access a catalog of music, listen to playlists and download tracks for offline listening.
…
Read More