In stressful times there's no better way to chill out than taking a nice, hot bath. There are hot springs galore in Japan, from Edo-period towns like Kusatsu to modern-day equivalents like the Oedo Onsen Monogatari. Onsen are not normally themed; most rely on the tried-and-tested traditional set-up while only a select few go all out in decorations. 
One such hot spring bathhouse is Gokurakuyu, also called Raku Spa in certain regions. This nationwide chain of sento is collaborating with Sanrio to create special Gudetama and Keroppi baths.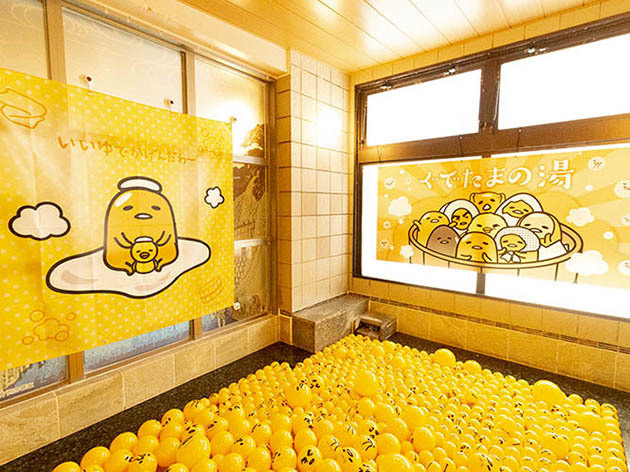 The lazy egg and the kappa-inspired frog are the perfect accompaniment to a day spent at the baths. Each themed bath will have cute decorations and small balls that'll be a hit with the kids.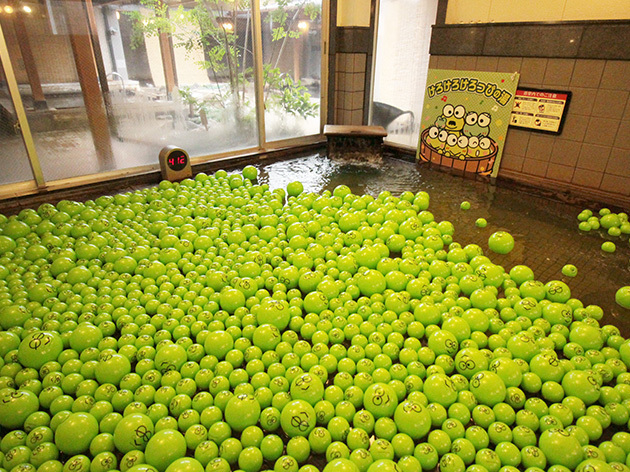 The yellow Gudetama balls look like a million floating egg yolks while the green Keroppi balls give the onsen a natural vibe.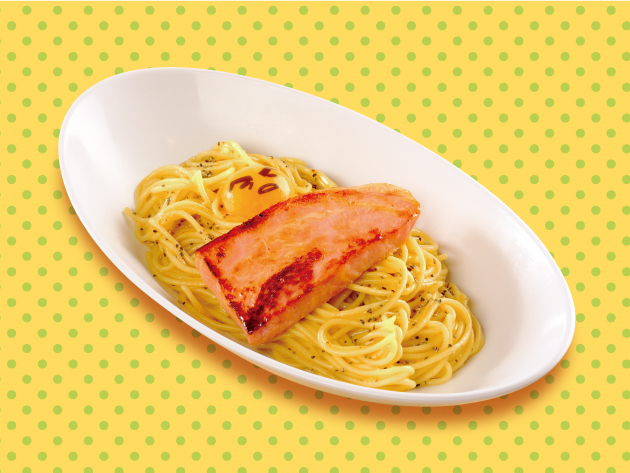 The in-house restaurant at the participating bathhouse will also serve character-based dishes like this Gudetama carbonara (¥1,280) complete with a sleeping egg yolk and bacon blanket.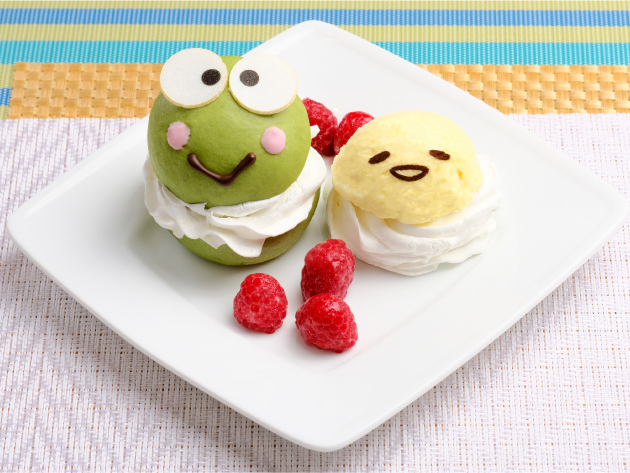 These adorable cakes (¥680), filled with ice cream and whipped cream, are made for Instagram. That Keroppi cake is matcha flavoured, FYI. 
There will also be a pop-up gift shop selling special Gudetama and Keroppi onsen goodies. 
The Gudetama x KeroKeroKeroppi x Raku Spa collaboration runs from October 16 to November 15, but the exact date differs by location, so check the website before heading out. In Tokyo, you'll find a Gokurakuyu bathhouse in Kanda, Takao and Tama Center. Soon, you too will be a lazy egg poaching in a warm bath. 
More news 
The newly renovated Katase-Enoshima Station in Kanagawa looks like a Japanese castle
Super Mario is celebrating its 35th anniversary at JR Shinjuku and Tokyo stations
Get restaurant discounts with Japan's Go to Eat campaign starting in October
The five-storey pagoda at Rurikoji Temple in Yamaguchi will light up with 1,000 candles
Shibuya gets its own craft beer made by Coedo Brewery
Share the story