Police walk near Robb Elementary School following a shooting on Tuesday in Uvalde, Texas. One day after the tragic shooting that left 19 children and two adults dead, a Utah state senator wants to raise the minimum age to purchase a firearm to 21. (Dario Lopez-Mills, Associated Press)
Estimated read time: 3-4 minutes
SALT LAKE CITY — One day after the tragic shooting at a Texas elementary school that left 19 children and two teachers dead, a Utah state senator wants to raise the minimum age to purchase a firearm to 21.
Sen. Derek Kitchen, D-Salt Lake City, announced Wednesday he has opened a bill file to raise the age of eligibility for purchasing a firearm. He said he hopes the state Legislature would consider calling a special session to discuss the bill.
"The time to act is now," Kitchen said.
So far in 2022, there have been 27 school shootings in the U.S. that have left 27 people dead, according to data from Education Week. The organization previously tracked the ages of the shooters involved but has since stopped gathering that information. Data from Kitchen's office shows 20 of those incidents involved shooters age 18 or younger.
"An average year for Utah is one where 400 people will die by guns. Utah has the 25th highest rate of gun deaths in our country," Kitchen said in a statement.
On Wednesday, U.S. authorities said the 18-year-old gunman who slaughtered 19 children and two teachers at Robb Elementary School barricaded himself inside a single classroom and "began shooting anyone that was in his way." Law enforcement officers eventually broke into the classroom and killed the gunman, who used an AR-style rifle.
"My hope here is that we can keep firearms out of the hands of young people who are going through a hard time and doing things that harm our families and communities," Kitchen said.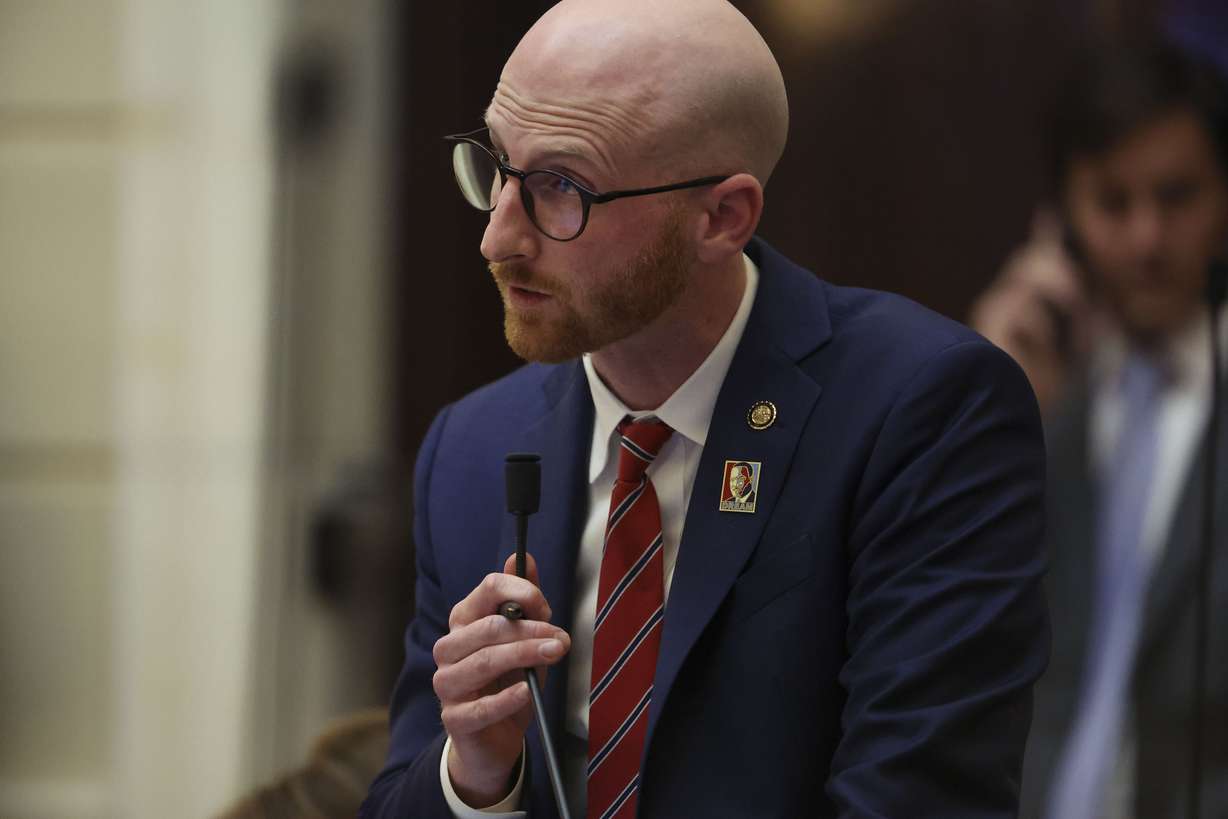 While he acknowledged "there's no one silver bullet" to decrease gun violence, he said his bill is a simple, bipartisan step toward keeping communities safe.
Kitchen pointed out that in Utah you must be 21 to buy alcohol or tobacco. "Our goal here is to keep our young people healthy and safe. And when it comes to firearms, it makes perfect sense to raise that age from 18 to 21," he said.
Since announcing his plans for the bill, Kitchen said he received a call from a Republican Salt Lake County resident who is a "strong Second Amendment supporter" thanking him for doing something to address the issue of gun violence and offering support for the bill.
"A lot of Republicans do support regulations that make our communities safer," Kitchen said.
If a special session is not called to discuss the bill, Kitchen said it would be considered in the 2023 general session.
The legislature held a special session in March to discuss potential financial and legal ramifications of a bill passed in the general session that would ban transgender female students from participating in girls' sports teams. The bill was later vetoed by the governor before the Legislature voted to override that veto.
Kitchen said if the Legislature can hold a special session to address transgender students in school sports "then the Republican Legislature should pull together a special session to protect our children at school from mass shootings."
"That we offer condolences is not enough. Where is the urgency? If we don't act now this will happen again and again. This bill is the least we can do to keep our communities safe," Kitchen said in a statement.
×
Related stories
Most recent Utah Legislature stories
More stories you may be interested in